An attractive logo is the one that is unique, relevant, visually appealing and that clearly represents the business it is supposed.
Here are a few logo designing tips that could help you create a catchy logo design.
#1. Have an in-depth understanding of your client's business
Before you start designing a logo, it is important for you to completely understand your client's business entity, its domain and targeted customers. This in-depth understanding could significantly help you in coming up with appropriate design options, that could closely represent required business entity. In fact, having a thorough understanding of a business and its customers' demographics, even helps you in selecting the most suitable color, shape & font (the three defining characteristics of a logo), for your design.
Referring the logo designs of competing businesses, often gives a direction to your thoughts and helps you generate fresh ideas for your logo design.
#2. Use Mind Mapping Technique to Jot Down Your Thoughts
A mind map is a diagram that is used to visually organize information. Typically, the central concept is drawn/written in the center of a blank page, around which related ideas/thoughts/concepts are drawn/written.
Related Post: What is Mind Mapping? (and How to Get Started Immediately)
You could use mind mapping technique to aggregate and organise all your associated thoughts, and have them written at one place. Your mind map would enable you to see the 'big picture' and create a relevant logo design.
#3 Purposefully Use The 'Negative Space'
Negative space (in art), is the space around or between the main object in an image. This space could be artistically used while designing a logo. The negative space becomes evident if it is in contrast with the color of main object. Spartan Golf Club logo (given below) is one of the best logo designs that effectively use negative space.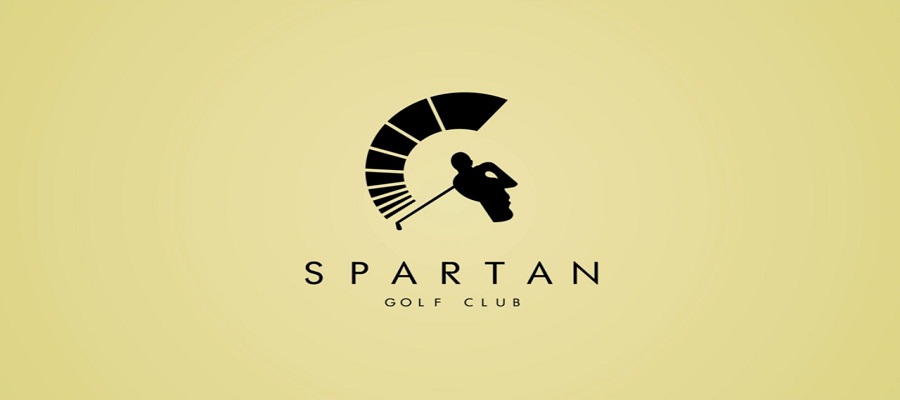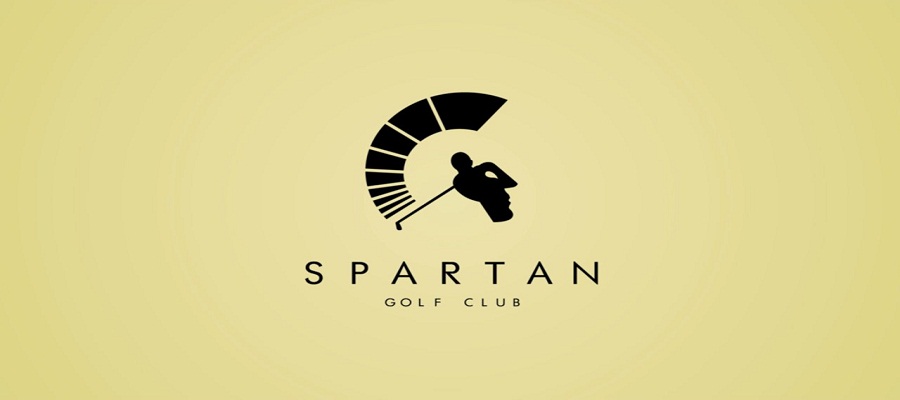 Image Credit: Pinterest
Purposefully using negative space in a logo design makes it interesting and memorable because it visually engages the viewers and intrigues them to infer the two (or more) hidden meanings in the design.
If you pay even a little attention to the Spartan Golf Club logo above, you would be able to spot two representations- a spartan's head and also a man swinging his golf club.
#4 Use Legible Fonts
Remember, a company logo is its visual identity. It would be used on its business website, social profiles, emails, business cards, letters, annual reports and on every official piece of communication. Therefore, it got to have legible font which is easily placeable and readable on any of these (or other) tangible/intangible entities.
#5 Experiment With Different Colors
While creating a logo, keep experimenting with different colors and shades. While choosing the colors though, one should bear in mind that different colors reflect different moods or ideas.
For picking ideal colors for your logo design, you could refer this color palette.
#6 Refine your logo design by removing unnecessary elements
Once you are through with logo designing, give yourself a break and then look at your logo again, for identifying and removing any unnecessary elements (-those 'extra' design elements that aren't 'visually' essential and/or don't really communicate anything). This would help you refine your design, making it look less cluttered and more appropriate.
#7 Get Feedback From Others
A logo designer tends to be biased about his design and often finds it difficult to view it neutrally, hence failing to recognize flaws in it. If you want to be a pro at logo designing, then you should be open to taking feedback from others and enhancing your designs. You would be surprised to learn how differently, others perceive your logo designs and so getting a feedback would usually help.
#8 Zoom and view the final logo design to ensure that there aren't any unfinished strokes
Your final output should appear to have great finesse and clarity. Therefore, before you submit the design to your client, it is important to identify and remove unfinished strokes. This would project your design to be a work of a professional.
Whether you choose to create a clever logo design or a simple one, the bottom line is, that your logo should distinctly represent the entity it is supposed to.
Hope the post helps! Feel free to comment below.
Do you want to have a distinguished logo design for your firm?
Feel free to contact us today!