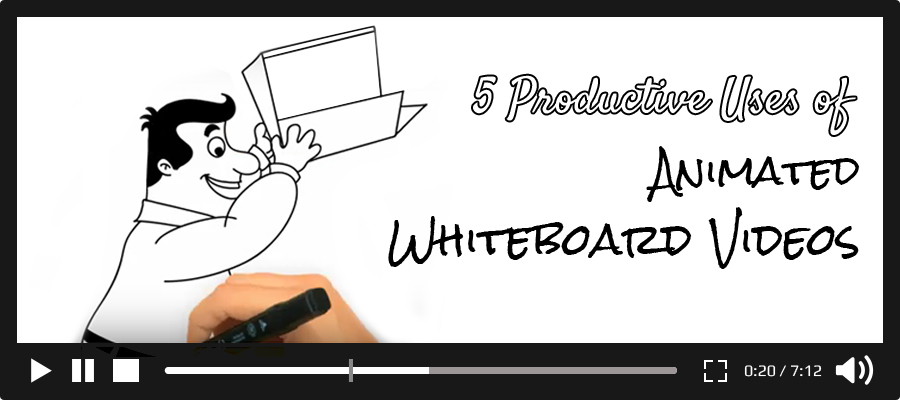 Animated whiteboard videos are very effective in putting across a complex/abstract idea in a simplified manner. This dynamic video communication format, in a way, provides the viewers with (animated) 'visualization' of a concept, and makes it easier for them to comprehend and retain the idea. The beauty of this communication format is that it induces anticipation in viewer, since the visual content of the video is 'scribed' right in front of the viewer's eyes (while he's listening to the background voiceover narration). And as he watches the whiteboard video, he also tries to guess what's being drawn (and perhaps why it's being drawn, as well). This holds the viewer to watch the entire video with total involvement.
Although animated whiteboard videos could have numerous applications, here is a list of few of them.
#1. Explaining/Demonstrating Software, Product or Service
Outbound communication has become more challenging than ever before. Marketers are often stuck when choosing the right communication tool/technique to clearly communicate about a product (or service) so that the prospects could realize the benefits of using that particular product and could be persuaded to buy it.
Product Demonstration (through an animated whiteboard video) is one technique that could be effectively used to build 'how it works' and/or 'why it matters' understanding in the minds of the prospects and to prompt them to explore more about your offering.
In fact, if your offering's functionality (like that of a software/mobile app) is hard for your prospects to visualize on their own, then animated whiteboard explainer video is the perfect tool for explaining your complex concept. Using a fitting analogy and/or personified characters, even complex functionalities could be demonstrated in a simple manner.
Thus, a Whiteboard Video could be effectively used for explaining/demonstrating a software, product or service.
#2. Narrating Experience
One of the key benefits of using an explainer video for communication is that it lets you animate and present your own visualization of your idea, to prospects. This gives you an opportunity to communicate exactly what you want to and exactly the way you want to. This 'animated visualization' viewers are visually fed with, saves them from visualizing and assuming things on their own.
Thus, if you want to purposefully narrate an experience in an interesting manner and  are looking for the right way to communicate it, so that people actually listen to your story and remember it, then you could do it through a whiteboard video (instead of doing it through a recorded video). In fact, if your narration makes sense to the viewers, they are likely to watch it for the entire time, even if the video is a bit long .
Thus, you could use an animated whiteboard video to creatively narrate your story.
Related Post: Storytelling: why it is essential for your explainer video.
#3. Explaining Complex Processes or Concepts to Students
Animated whiteboard video format has a great scope of use in Training & Education Sector.
Understanding a complicated concept often requires holding multiple ideas (like assumptions or constraints) in mind and that could make learning process very taxing for students. If tough or abstract concepts are elucidated through animated whiteboard videos, then students could be greatly benefited. Whiteboard videos are known to drastically improve comprehension and retention. Thus, any concept of any subject could be illustrated through whiteboard video.
#4. Promoting a Book
Before deciding to read a particular book, it is quintessential for people to have answers to the questions like – 'what the book is about', 'why it should be read', 'what makes it interesting' etc. Basically, they want to find out whether the book is worth their time, or not. In good old days, people would literally judge a book by (reading) its cover. Today however, the book-cover reading experience is on the verge of dying (thanks to e-reading), but people still search for relevant information (book's summary, reviews etc.) before buying it.
A 60-90 seconds animated whiteboard video could be interestingly used to provide the prospective readers with the gist of a book- something they look forward to knowing. We all know that video is more powerful communication tool than text- it is dynamic and very effective in engaging and persuading. Thus, while promoting a book, it is a good idea to use an animated whiteboard video.
#5. Presenting Findings of Research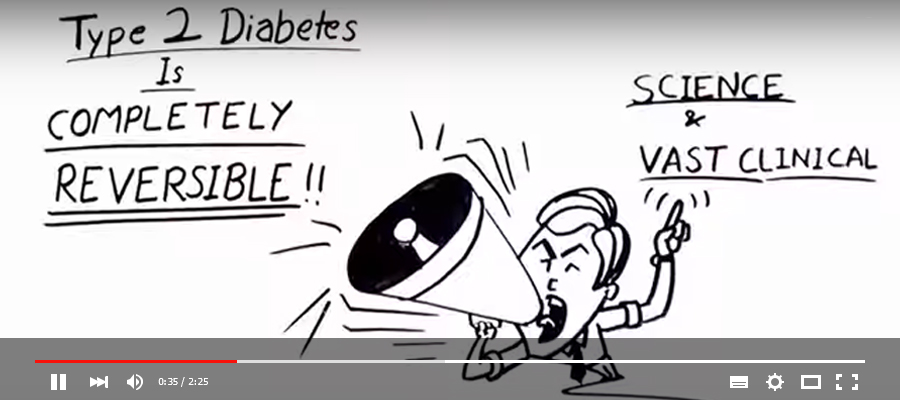 A whiteboard video could be interestingly used for presenting the details and findings of a research, highlighting its key points like- why it was conducted, where it was conducted and what were the findings. In fact, if a research would be talked about, through an animated whiteboard video, it'd probably reach larger number of people, since the animated video format allows to simplify, sequence and time bound information.
To Conclude,
Whiteboard videos could have numerous productive uses and if used effectively, this engaging video communication tool could bring you (and/or your business) a lot of visibility.
Pull of an amazing animated whiteboard video today!
or,
If you want us to make your animated whiteboard video, then click on button below.