So, you've created a website for your business but the conversions just aren't happening. A lot of users are being sent to your website but none of them seem to stick the landing. Your design and layout may be awesome but if the speed of your website is low, then no one's gonna stick around to see what you've got.
Here's the thing, viewer's response only gives you insight into some aspects of your website.
Site speed and performance are very big factors that will affect the response of viewers visiting your website.
Check out these awesome and easy to use performance testing tools that will help you test the performance of your website and even nudge you towards possible solutions of improving them.
Pingdom
When it comes to performance check, Pingdom is the most sophisticated tool out there. But its cost makes it a bit of an extravagance for small businesses. It is a state of art paid performance testing service.
If you are not sure about spending on Pingdom, then you can try their 30-day trial to figure out if the data that it provides are useful for you.
Every report or test done by Pingdom on your site is saved and converted into graphs and information that is easy to understand.
The Good
Extremely easy user interface
Load time by country
Loading states
Chart your complete website user experience
Accurate Reports
Mobile app integration
The Bad
Too expensive
Limited number of checks per package
You can check out their packages at https://www.pingdom.com/pricing/.
GTmetrix
It's the awesome combination of the two famous tools, Google Page Speed, and Yslow. GTmetrix is a very feature rich performance testing application that will help you optimize your website in ways that you cannot imagine.
However, all that power can just as well end up ruining your website if you do not think carefully. GTmetrix is known for providing too many suggestions. To improve your site's performance you have to use your discretion to figure out which changes are feasible and can actually benefit your website.
The Good
Track history with graphs
Mobile integration with Android phones
Test from Multiple Regions
Conduct simulations for different kinds of connections like DSL, Dial Up, 3g etc.
Set up monitored alerts
Excellent tool for users who want to monitor multiple websites
The Bad
Not every recommendation they provide is feasible
To know more about this tool you can visit http://gtmetrix.com/.
Loadstorm
Loadstorm is another load testing tool that checks the performance of a website. As the number of  simulated users is increased, the test shows how well the website performs as the traffic increases.
It is very easy to use as it does not require the user to know an added scripting language to conduct the test via Loadstorm.
The Good:
Affordably priced
It is used for load testing, stress testing, and endurance testing
Free trial available
Freemium plan also available
The Bad:
To know more about Loadstorm visit http://loadstorm.com/.
Load Impact
Currently, there are three cloud-based load testing services available across the net. Load Impact, Loadstorm and Browser Mob. While Loadstorm is the most basic tool available, BrowserMob, on the other hand, is the most expensive with features that aren't worth the dough they want from you.
Load Impact is a cloud service that falls in the perfect Goldilocks zone. It isn't that expensive and comes with some awesome features that will give you a complete overview of your site's performance based on the traffic that it will receive.
The Good:
Affordably priced
Easy installation of server metrics
Very close to real simulated users
Real-Time testing
Generate load from up to 10 geographical locations
The Bad:
To know more about Load Impact, visit http://loadimpact.com/.
Yslow
Aside from being free, Yslow is a very user-friendly website optimization tool. It gives detailed results for your page and even provides suggestions that will help you improve your website speed according to the rules that have been set by Yahoo. These are rules that help Yslow figure out the page speed of a website.
The Good:
All issues are ordered from the highest priority to the lowest
Easy to understand statistics to understand website performance
Get a complete list of site components and their size
Get access to tools that will help you in minifying your CSS and JavaScript files
 The Bad:
Main focus on increasing the site speed
Less focus on increasing mobile usability
To Install Yslow on your browser, log on to http://yslow.org/.
Cost: Free
Google Page Speed Insights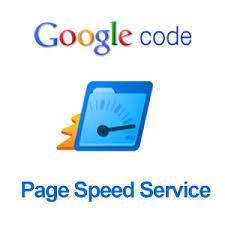 Using Google Page Speed Insights is a twofold benefit because in order to use this too you have to enter your website in the Google index. You also need to have a Google Webmaster Account. Taking these two steps is a big help when it comes to SEO optimization.
The Good:
Easy to use
Gives suggestions to optimize the site for smartphones
Optimizes the site for better search results
The Bad:
It doesn't consider the network connection for checking the loading speed
To use this tool, you should visit https://developers.google.com/speed/pagespeed/insights/.
Cost: Free
WebPagetest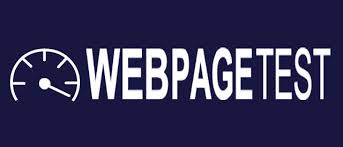 WebPagetest is another awesome testing tool. Most of its functions are similar to those of Yslow and Google Page Speed Insights. However, an added feature that has made it a favorite among users is the one where users can test a website based on a location.
The Good:
Open source tool
Gives an in-depth breakdown of page performance
Can be used for location specific testing
A lot of documentation available to understand the results
Grades breakdown and waterfall view give the details of the exact points where the page is heavy
The Bad:
Has a steep learning curve
To use, WebPagetest visit www.webpagetest.org.
REDbot
REDbot is a very simple but highly effective performance testing tool. It may be shocking to know, but there aren't many web sites that get their headers right. This ends up ruining their caching, CDN effectiveness and can even cause problems in mobile site displays.
It is a very simply mistake but has a huge impact on the loading speed of a website. Simply, check out your headers before finalizing them on www.REDbot.org.
The Good:
Easy to use
Get complete insight into the correct form of HTTP format
The Bad:
Cost: Free
Uptrends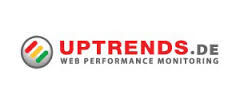 Uptrends is a paid monitoring tool that monitors and gives detailed insights about the performance and loading speed of any website.
It even detects unstable page elements and third party elements that have an effect on the speed of a website.
The Good:
Every single element is scrutinized
Include/ exclude third party elements
Get detailed reports and updates
Get a detailed waterfall chart
The Bad:
As it is a paid service it may not be an advisable option for small businesses.
To use UpTrends visit www.uptrends.com.
Tilt 3D
For those who need a more visual perspective, Tilt 3D is just the tool. It gives a complete 3D layout of every element of the website. This view of the website gives an instant understanding to the viewer about the elements of the site that are slow and need to be worked on.
Users don't have to read everything in detail they simply have to glance to the 3D formulation and they will know the areas they need to work on.
The Good:
The Bad:
Limited features
Works only on Mozilla Firefox
You can visit the site at https://addons.mozilla.org/en-US/firefox/addon/tilt/.
Check out these awesome tools, try them and work towards making your site the best in your competition.