Just like you need to renovate your home after every few years, your website needs to be updated according to the latest trends. It is at these times when your website is under the maintenance mode that you need a maintenance mode page. It lets your visitors know that your site is not out of business and that you will be back soon with a better and updated version.
A maintenance mode page gives your regular visitors something to look forward to.
For the purpose of this tutorial, we are going to use the plugin Ultimate Maintenance Mode. With over 200,000+ downloads, it is clearly a popular choice among users for a site.
We will use this plugin to create a maintenance mode notification that you can post whenever your website undergoes further development. These are the simple steps that you need to take to put any WordPress site in maintenance mode.
Ultimate Maintenance Mode:
Features of the plugin:
Extremely easy to use
Captures your homepage as background by default
Supports all WordPress themes
Comes with multisite support
Ability to customize your maintenance mode message
It returns a retry header as well as 503 HTTP status so search engines know that the site is down for maintenance
Steps to install and use Ultimate Maintenance Mode:
Step 1: Access the plugin from the settings page:
Step 2: Feed in the Appearance and Content Details for the Maintenance Page
For the purpose of this tutorial we have filled in the entries as shown below:
Enable:
You can enable the maintenance mode whenever you are making changes to your website. When your website is under maintenance mode, the dashboard of your website backend shows an alert saying "Maintenance Mode Active" that looks like this:

To disable the maintenance mode after making changes to your website you can simply visit the plugin, untick the Enable setting and save the changes. Your site will then go off the maintenance mode.
Custom Background Image:
Uploading a background is as simple as uploading any image on your WordPress site. However, if you choose to not add any image, then this awesome plugin automatically takes a screenshot of your site home page and shows it as the background for your maintenance mode notification.
For the purpose of this tutorial, we have added a background image that looks like this: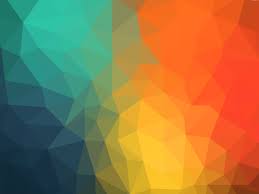 Custom Headline:
The custom headline entry gives you the opportunity to get creative with your maintenance page. For the purpose of this tutorial, we have given a simple heading "Maintenance Mode".
Message:
Entering the message in the message box is very similar to typing a blog on your WordPress website. You can add interactive media should you wish to do it.
For the purpose of this tutorial we have typed in a simple message:
"Sorry for the Inconvenience
This website is currently undergoing a scheduled maintenance
Thank you for understanding".
Powered by SeedProd:
This entry is again an optional one. If you wish to publicize about the creator of this plugin, then you can choose their footer. Their footer is basically a link to their products page. You can apply it by choosing the option "Yep- I Love You Man". And if you wish to not show their footer you can choose the option "Nope- Got No Love".
Once you are done with all the options you can easily click on "Save Changes" and your site will be in Maintenance Mode.
Based on the entries that we have made in this tutorial our Maintenance Mode page looks like this: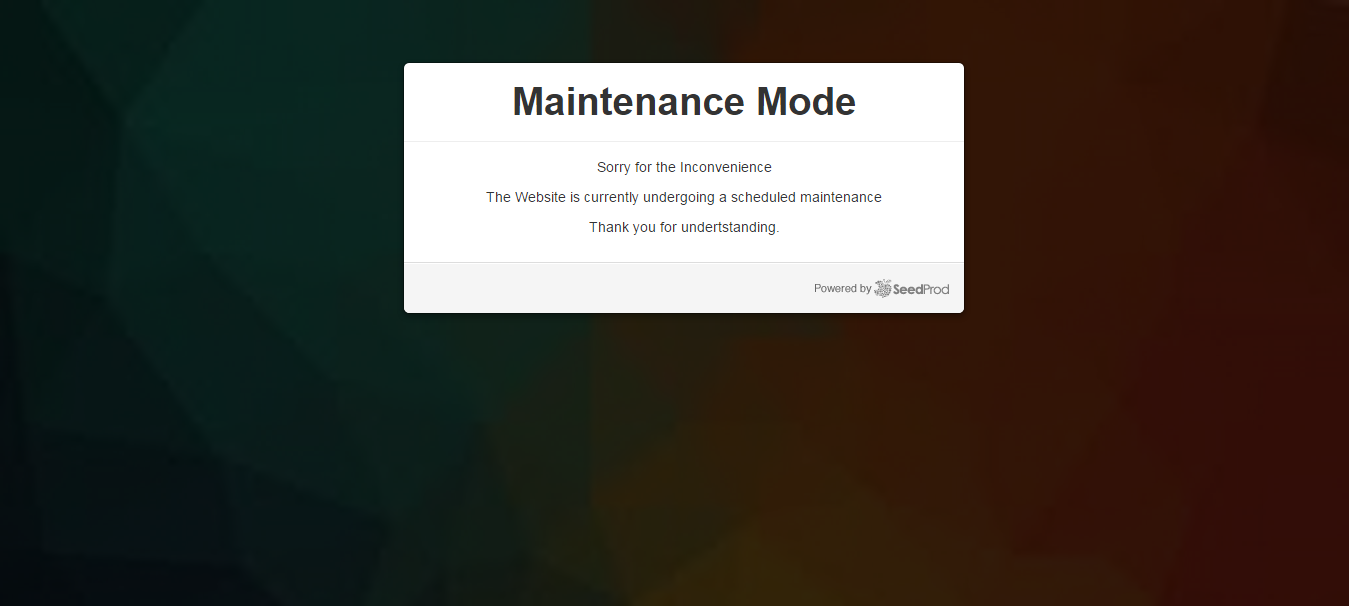 So, go ahead and download this plugin to easily put your website in a maintenance mode.
If you need more assistance in building your website then you can contact us at www.phoeniixx.com and we will get back to you as soon as possible.